What makes Niré Beauty unique is…
Erin Graybill – Founder
An Interview
As a beauty product and travel lover, I dreamed of creating a product line that could help others, like myself, take their lifestyle on the go.

In 2015, while I was an economics research student, Niré Beauty was founded with a desire to create travel-ready beauty accessories that are clever, beautiful, and thoughtfully priced. I had an interest in cruelty-free makeup brushes that were suitable for sensitive skin due to some skin issues I had at the time.

From there, I consulted with makeup artists and aestheticians to develop our first product 'The Artistry Set'. This first set was designed to show that pro-level brushes can be soft enough for sensitive skin, without the use of animal hair.

Since then, Niré Beauty has become a 'cult favourite' in the make-up community and our brush sets are seen on dressing tables and in suitcases across the UK, Europe, and USA.  
Niré started as an unknown brand on Amazon and now Niré products have well over eight thousand positive customer reviews from customers all over the world.

Getting to design beautiful and practical products is already a dream come true but hearing from so many happy customers makes it all the sweeter! It will never get old to hear from customers how their Niré purchase made them smile!

It is also amazing and humbling to see Niré brushes in the hands of so many talented makeup artists and educators. Every makeup masterclass we are involved in, is as exciting for us as the last 😊
Ohh the best question to answer! Without a doubt, I am most proud of my team at Niré Beauty.

When I started in 2014, it was just me and my laptop. I wanted to build a business but had no idea how to do it on my own...that was because it isn't possible! Mădălina was the first to join me and made Niré Beauty into Team Niré; ever since then she has been so instrumental in the growth of the company.

Fast forward to 2022, I could have never imagined we would be able to work with such an intelligent, kind, and dynamic team (not to mention the amazing MUAs and content creators from all over the world)!

I feel so lucky to work with such great people to make excellent products for lovely customers like you. Thank you for taking a moment to get to know Niré Beauty, we hope to have the privilege to call you a customer.  
We are a diverse and friendly team based both at our H.Q. in Newcastle, UK and remotely. The team speaks 7 languages (and counting), we have some full-time and some part-time, some on University placements and some based in other countries!

The Niré Beauty company values bring us all together:
Excellence, Hunger, Accountability, Curiosity, and Kindness.

Fancy joining our team?
Drop us a line info@nirebeauty.com
2014
Beginnings
Erin inspired to begin developing reasonably priced, high quality, cruelty free make-up brushes.
2015
Foundation
Niré Beauty beauty tool and skin prep brand launched in the UK, and US.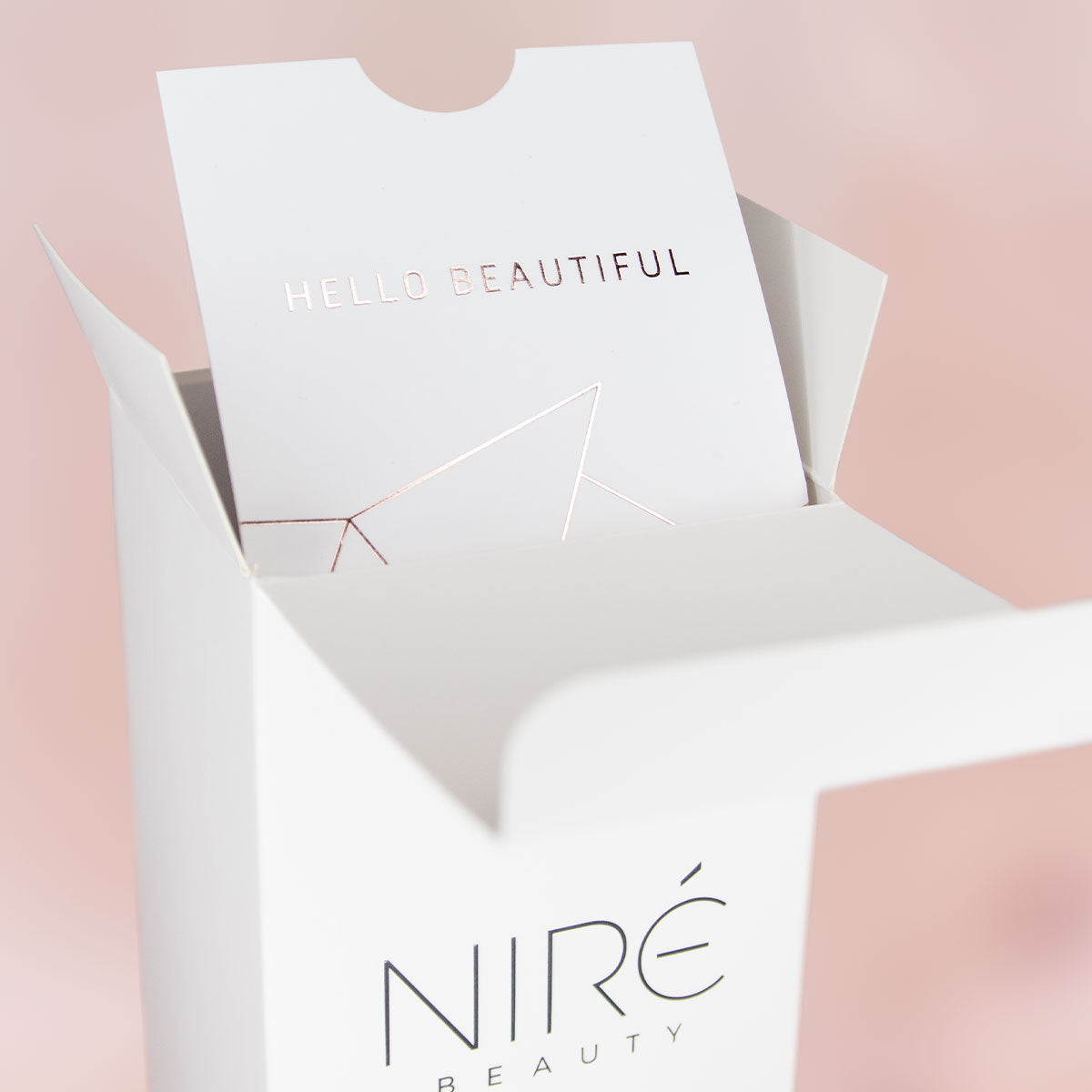 2016
Hello Europe
Niré Beauty beauty tool and skin prep brand launched in Europe.
2017
Team Building
First employee joins the team at the Newcastle headquarters.
2018-2020
Reaching Out
Website online store now ships globally and parternships for export and charity begin.
2021-2023
Post-Covid Growth
The team expands further and moves to bigger offices (still in the UK).
Multi-award winning brand