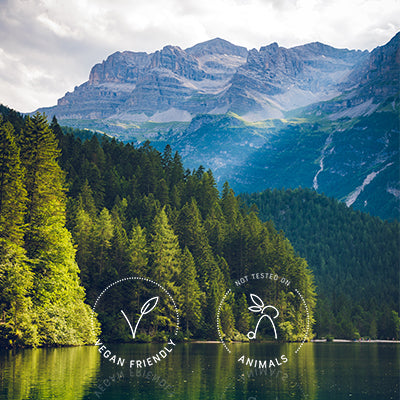 NIRÉ BEAUTY X PEOPLE AND PLANET: BEHIND THE SCENES AND GOING GREEN
HELLO BEAUTIES,

If you're a big fan of all things Niré, then you'll probably already know that we have been proudly vegan friendly and cruelty free from the very beginning. What you might not know is that we're also committed to showing as much kindness to the people we work with and the planet that we live on, as we do to the animals we promise to protect. Keep reading for a behind the scenes look at our latest People and Planet initiatives which help us use our buying power to drive for positive social and environmental change. 

PEOPLE
Team Niré
As Steve Jobs said "the only way to do great work is to love what you do", and we really do!  We're lucky enough to be able to work with great people who make excellent products for our lovely customers like you. Our Niré family is as international as it comes — hailing from the US, the UK, across Europe and Asia, and all the way through to the Brazilian Amazon, team Niré collectively speaks 9 different languages, spanning 5 continents. We are proud to have such an international team who not only help us to understand many different cultures, but actually help us to diversify our thinking and increase creativity. As a little thank you for all their hard work, our staff work flexibly, both in terms of hours and location
—
whether in the UK or abroad. We even insist everyone takes their birthday as a bonus holiday each year. 
Fancy joining our team? Drop us a line info@nirebeauty.com
Community Partnerships 
Ever wondered who lovingly packages up and sends out all your exciting new brush orders? At Niré we work with a social enterprise called Paperworks which provides personalised support for people with autism, learning disabilities, and complex needs. Paperworks helps these individuals do something great for their community, learn new skills, make new friends, and most importantly have fun. Not only do they help us to deliver orders from our website they do a fabulous job in the process! You can find out more at
http://www.paperworks.org.uk/
but be prepared to have your heart seriously warmed. 
Supply Chain
We're not just committed to showing kindness and responsibility to our UK employees, but to our international workers too. That's why we only work closely with factories that match our social and environmental vision. Our factory in Dongguan, PRC, is Amfori BSCI certified, meaning that it meets all international labour standards to protect the conditions and the rights of the people there who work hard to produce our beautiful brushes. 
PLANET

We wouldn't be here without mother nature, so we have invested a lot of time into ensuring that we operate in the most environmentally-friendly way possible. Here's how we aim to reduce, reuse, and recycle here at Niré:
Reduce



We've been working hard to reduce the amount of materials and waste that we use

—

that's why we have removed all unnecessary packaging from things like our silicone brush cleaning tool and facial cleansing brush. From now on, our brushes come with either a reusable brush net or a recyclable bag — not both! We're updating our packaging to become greener and greener every day so stay tuned for more updates.


As for reducing our environmental impact, our wooden brush handles only come from FSC certified sources (meaning they're dedicated to promoting responsible forestry and reducing environmental impact) and we aim to minimise our carbon footprint by shipping products by sea and not air wherever we can.
The Niré team is dedicated to producing beautiful brushes of the best quality, and a big part of this is creating brushes that last. We even offer a 2 year manufacturer's warranty because our brushes, tools, and storage capsule are all designed to last for many years and reduce the amount of new products you have to buy. And don't forget, all brush nets that come with your brushes are reusable, so please keep hold of them or check out our blog post for more ideas on how to use them. 
Recycle
We want to be as sustainable and eco-friendly as we can, so we make sure that our materials are as recyclable as possible. If you didn't already know, all plastic shrink wrap and brush bags can be recycled just like plastic carrier bags can (usually you can drop these off at a local collection point like a supermarket) and our cardboard packaging and inserts can easily be recycled by kerbside collections.
On a slightly different note, our brush ferrules (the metal band connecting the bristles to the handle) are made from recycled aluminium and not copper. This is because aluminium is actually one of the most recycled and most recyclable materials on the market. Fun fact: 75% of all aluminium produced in the USA is actually still in use today! So if the sad day ever comes when you decide it's finally time to let go of your Niré brushes, you can rest assured knowing that your Niré ferrules can be recycled and reused again and again.
Hopefully this has helped to shed a little more light on everything we're doing at Niré to help promote positive change within society and the environment. If you'd like to hear more feel free to drop us a message — we want you to feel confident about the role your purchase plays in fulfilling our vision of positive change for people and the planet.
WITH LOVE, 
NIRÉ BEAUTY