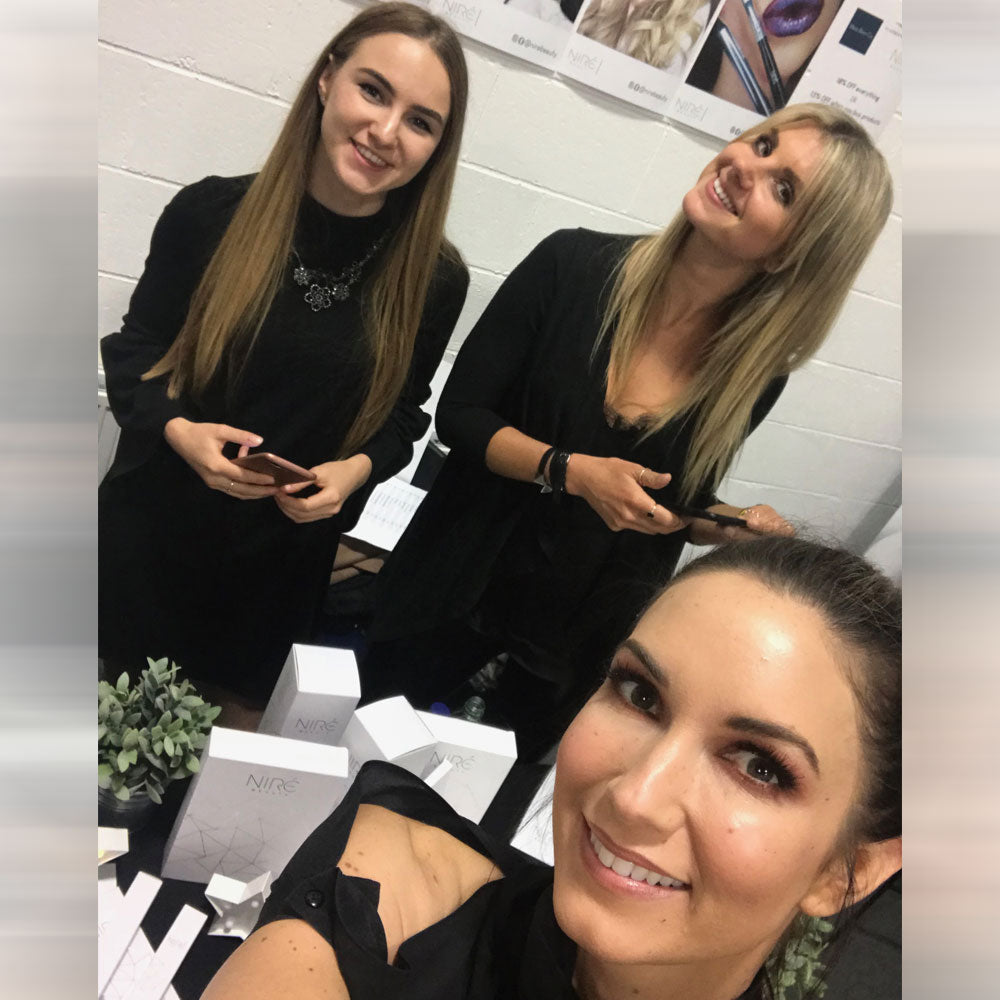 Is Niré Beauty Really Going On The Lash in Manchester?
Hello Beauties!
With events becoming one of the leading themes for 2018, Niré Beauty team is now brushing up on another beautiful event.
To tell you how excited we are about it, we need to give you the backstory… So, we've previously already blogged about how overwhelmingly nice the MUA community is; from the humble beginnings as an Amazon seller, Niré Beauty grew from strength to strength thriving of the constant support from fellow, young beauty businesses and creative MUAs.
One of the former that we've recently been in talks about some potential collaborations is the West Barn Co. What started as a PRO MUAs frenzy over their first product, Soap Brows, has grown into a business offering a whole range of beautiful skin products created blending eco natural and organic ingredients using their unique formulas. So when the lovely ladies from West Barn Co mentioned an event that could officially be our first collaboration, myself and the rest of the Niré Beauty team started packing our bags!
Taking place on the 17th of May at FutureSkills in Manchester, Eldora Lashes Event will be an exciting day filled with makeup tutorials, demos, talks, shopping and networking with like minded people! Other than deepening their MUA knowledge by watching make up demos delivered by Plouise Makeup Academy, Samantha Helen and one of the Founders of the West Barn Co, Kimmy Cattin, the attendees will also get the chance to enter some exciting competitions and shop using some special offers and discounts (Niré Beauty is certainly well prepared on that front!)

It's an invitation-only event, as it's meant to get 'up and coming' MUAs brushed up with the ins and outs of growing as a PRO MUA and building a business around it. And if you didn't get an invite -  not to worry, follow our Instagram, as there'll be plenty of stories coming and look out for our post-event blog.
With Love,

Niré Beauty