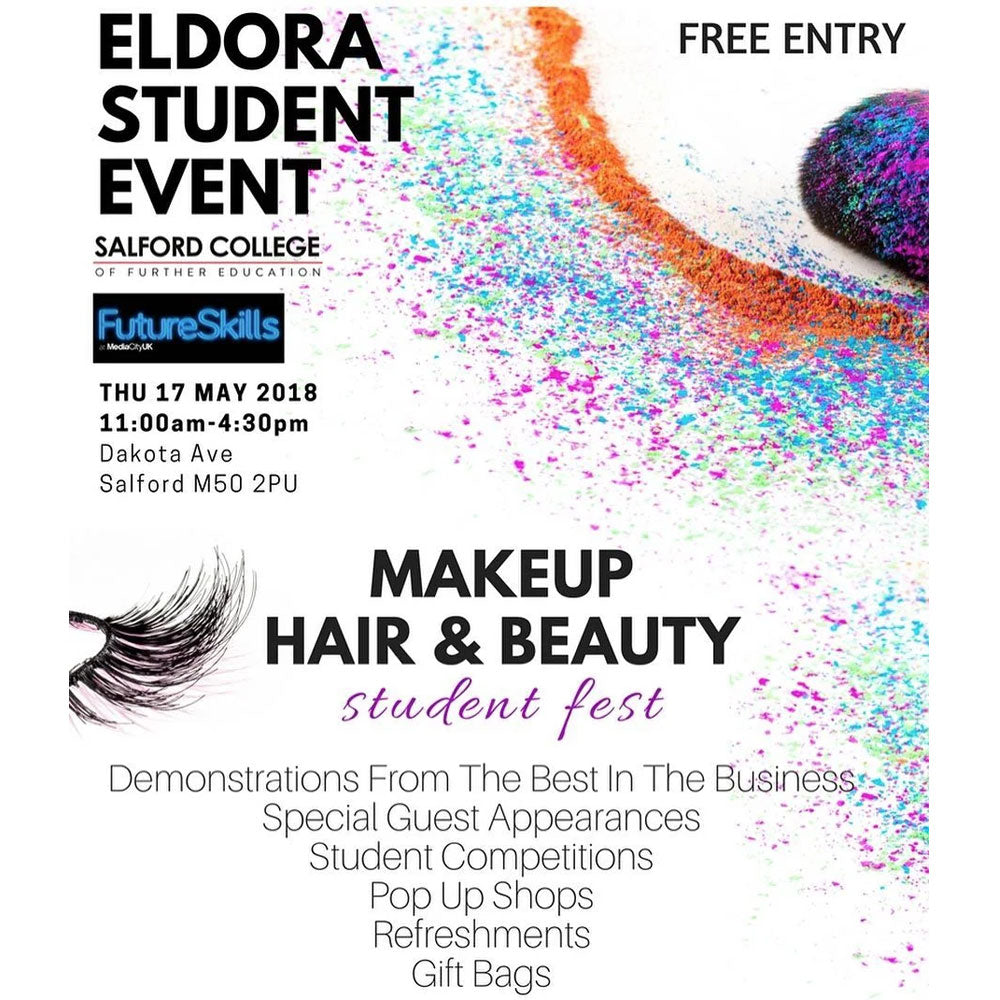 Eldora Lashes, PLouise Makeup Academy, Niré Beauty and Lots of Other Beauty Brands in Action
Hello Beauties,
As you may know,  last week we got really lucky to take part at the Eldora Lashes event. It was such a great day that we're still feeding off the good vibes we brought back from Manchester! More importantly, it was so great that we feel it wouldn't be right if we didn't share some of the experiences with you all.
We have previously supported a few masterclasses and makeup showcase events, but it was the first time Niré Beauty was taking part at a pop-up shopping type of event, where quite a few other brands were present. And what an amazing experience it was!
After arriving at the venue bright and early, we set up our stand that was proudly sporting some of our gorgeous gems: Anna Lingis, Gord George, Eva, Hayley McCourt, Angélique, Tina & Pina, Chloé Lawrence, Ijeoma and Jennika.
Once feeling rather pleased with the setup, we started to get excited about seeing our founder Erin on stage. As it was students-only event, her talk focused on how to grow a business doing something you really love. Being a brand that was grown from Erin's home, it was a proud moment for us to see how it can now inspire and educate young people.
We were extremely delighted to get the chance to collaborate with the beautiful ladies at West Barn Co. by sharing some stage time where the talented MUA and one of the founders of West Barn, Kimmy, was doing an editorial look demo using their famous Soap Brows and our brushes.
A post shared by Kimmy Cattin (@kimmymakeup) on 
Later in the day we were lucky to see some more demos from other PRO MUAs. The stunning Samantha Helen created a crazy 'all over eyeball' look and the ladies from Plouise Makeup Academy had a step-by-step demo creating a stunning evening look.
Throughout the day we also got to chat to many very passionate makeup students, which left us feeling very uplifted - it was amazing to see how many young people are so switched on and driven!
Overall, it was a fabulous day and we couldn't thank Eldora Lashes team enough for having us on board! Special thank you also goes to Charlotte Theresa who was extremely helpful in the run up to the event, providing us with all the important details.
Our main takeaway - we'll never stop admiring how supportive, inclusive and lovely the MUA community is and how delighted we are to be a part of it!
With Love,

Niré Beauty